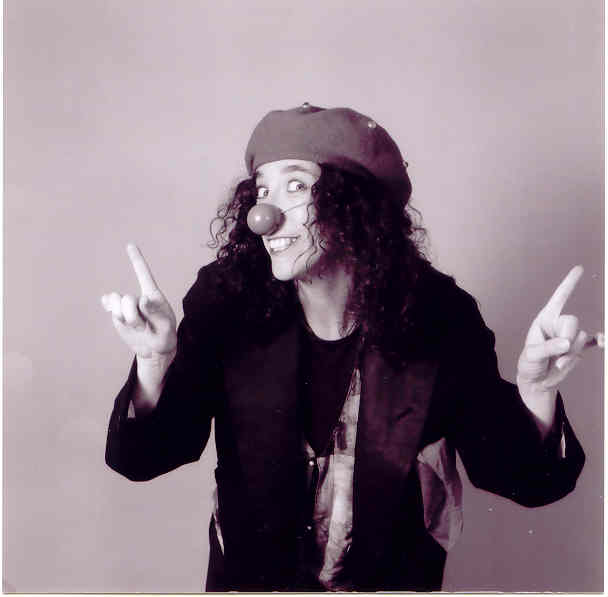 © Copyright by Pia Neuenschwander
Clownorit,spectacle of clown mime
The personage talks constantly without words to the spectators and very nicely invites them to participate in pleasing games inspired to daily life situations (photo group and others…) in the way that the remember will remain joyous in them memory.
The strength of the spectacle is the relationship between the audience and the actor that establish a crescendo of games and surprises.
The spectacle has been presented in the last 10 years with great success in Switzerland, in various European countries, Japan, United States, Argentina and Brazil, in festivals, theatres, gala performances, folk festivals, camping and schools.
Suitable for a varied audience.
There is even a version for kids.
Can take place whether in open air or indoors.
The length of time is variable(from 20 min to 80 min.)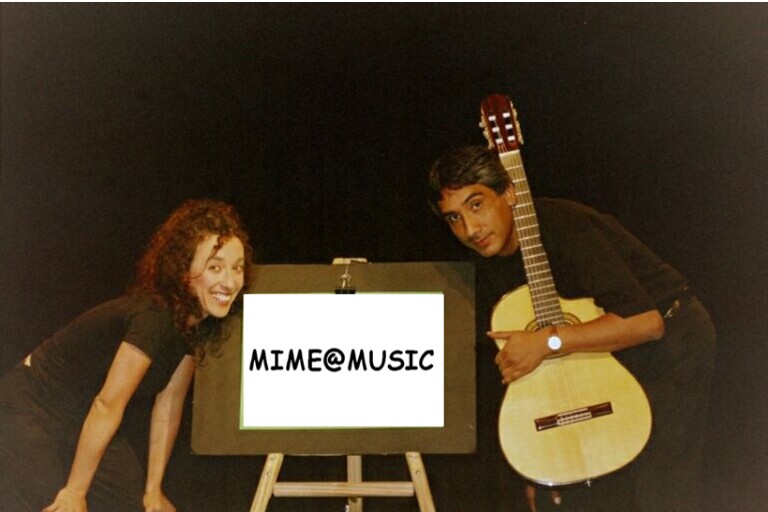 Mime@Music, spectacle
Created to let that the public abandon itself in a fantastic world, where nothing is concrete, a world recreated with masterly skill and an upsetting simplicity.
Told with humanity, great sense of humour and a touch of wit.
Mime music, five stories without words set to music from the splendid guitar of Willy Claure. Presented with great success in many performances and places (Teatro Dimitri, Verscio, Teatro Il Gatto Ascona …).
For young and adult spectators.
Length: 70 min.
Suitable whether indoors or open air..